This post has been compensated by Collective Bias, Inc. and its advertiser. All opinions are mine alone. #NixUltra #CollectiveBias
Back to School Lice Preparation Guide
Summer is over and it's time to head back to school. It's such a fun and busy time of year with new classrooms, friends and teachers. It takes a little while to get back into the routine but our family seems to transition from summer to back to school seamlessly. Usually just when we get comfortable something rocks the entire normalcy of our days so this back to school season I'm doing all I can to be prepared. If you have a school aged child, at some point you've likely received the dreaded lice notice, "A student in your child's classroom has lice." NOOOOOOOO! No shaming here though, I had lice as a kid and I'm sure my mom wasn't thrilled either when she found out it happened to our family like many others when it was passed around in my school classroom. Fortunately our daughters have never had lice but because I've received that notice every year, we are entering fourth grade prepared. My back to school lice preparation guide has a few tips and suggestions for what to do when you receive the notice and how to keep your home prepared with the Nix Ultra® Super Lice Treatment from Walgreens.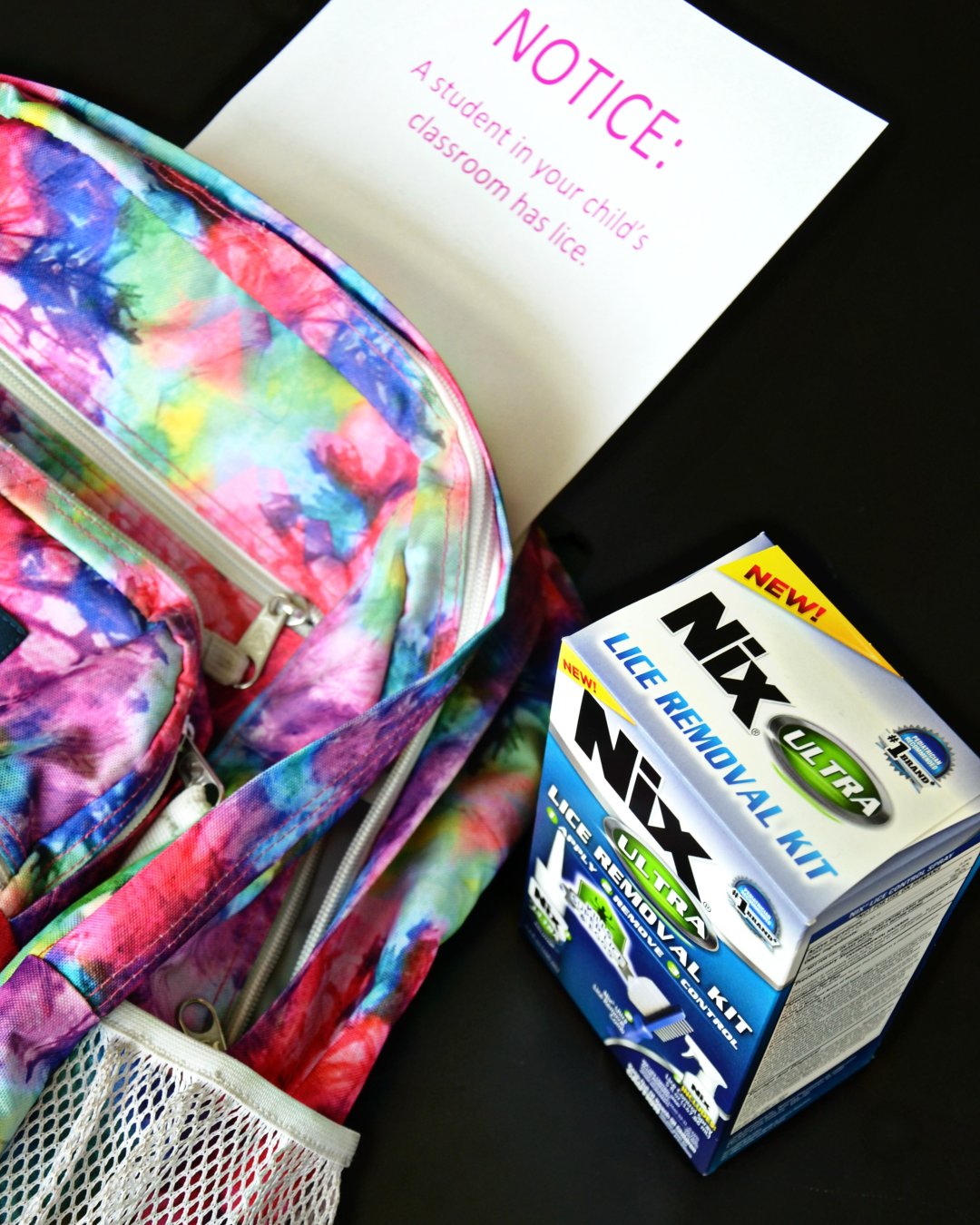 The first time I cleaned out my daughter's backpack and found a lice notification letter was alarming. How was this not the most important part of her day? How did she not immediately hop in the car from the school pick up line and tell me all about the lice in her classroom? Because it's actually very common and not something your children should be panicking over. But it is something you need to be aware of and have an action plan in place if lice happen to end up on your child's head too.
As if lice don't sound bad enough, "super" lice cannot be eliminated with pesticides. Luckily Nix Ultra® Super Lice Treatment's pesticide-free formula kills lice and eggs – even resistant "super" lice. The fast and effective treatment is easy to apply and gentle on skin – exactly what you want in your medicine cabinet to feel prepared during this back to school season. In addition to being stocked up on a lice treatment so you aren't running in circles when you get the lice notice, there are a few tips to help minimize the possibility of your child coming home with lice when there is an outbreak in their classroom.
Lice Preparation Guide
Put your hair up
A few years ago my daughter and I both cut our very long hair. Each year since she has asked for shorter hair before school starts. This means we don't have the same flexibility with hair styles and aren't able to put a high top bun on her head when we get that lice notification. It's important to have a few hairstyles to keep your child's hair up when their classroom could have lice.
Don't share
Opposite of the message you teach your children everyday, make sure your child is aware how lice can be brought home. Advise against sharing anything soft or that touches their body (hair ties, hats, scarves, etc.).
Lice repel shampoo
We have used rosemary shampoo and spray as a lice repellent the weeks following a lice notification letter. While I can't speak to how well it actually works, my daughter hasn't brought home lice so I'll stick to what makes me feel most confident about the situation.
Nix Ultra®
Stock up on Nix Ultra® so you are prepared if your child does come home with lice. The kit includes the Ultra solution to kill lice and eggs including "super" lice. It also includes a lice removal comb to remove dead lice and nits and lice control spray for other surfaces that may be infested.
Anything soft that lice may have been in contact with should be treated with the lice control spray. Protect your home by using Nix Ultra® as soon as you have identified your child does have lice.
Purchase your Nix Ultra® Super Lice Treatment from Walgreens with this $3.00 OFF any ONE (1) Nix Ultra® product coupon. Print the coupon valid through 3/31/19. Once the coupon is printed an expiration date will be generated, so be sure to pick up your Nix Ultra® product within 2 weeks!
Have you received a lice notification from your child's school too?
Learn more about Nix Ultra® Super Lice Treatment and lice in your area by connecting with Nix® on Facebook.